Man was I just laughing hard. My wife and I were watching Harold and Kumar Go To White Castle. I got a phone call and paused the DVD while looking for the phone.
When I looked back at the TV, this is what I saw: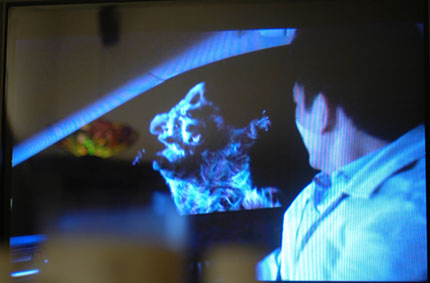 Update: I am laughing even re-reading this post.