Had a great New Years Day with the old lady. First we went to the Body Worlds Experience at the California Science Center. We saw an Imax movie first which wasn't that great, but the exhibit was pretty amazing. Definately something that everyone must see that has to study anatomy. After that we went skating with the wife in downtown LA today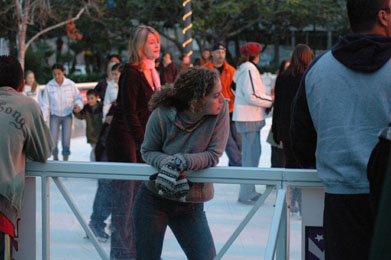 Then we came home watched and watched Taps. I had never seen it, so we Netflix'd it. Wasn't that great.
Sam retired after that, and I stayed up working hard on Paper Mario until about 2 a.m.
Finally I went to bed and watched the last episode of 24 disk 4 of season 3 .
Definately one of the better New Years Days I have had.