I am counting down the days until February 17th when Community Server version 2 goes RTM. The latest Beta 3 were released last week, and I am biting my download trigger finger to keep from installing it. Just a few more weeks…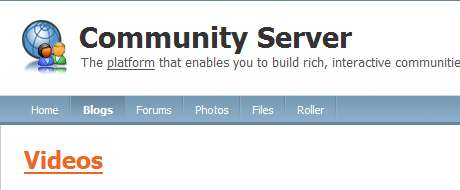 Sometime in the recent few weeks I jumped to a Google PageRank of 5, which has seemed to increase the comment spam to annoying levels.
Between and that and how sick I am of staring at my site design, oh boy can I not wait any longer.
Also in my quest to stare blindly at the Community Server site, I noticed a new Videos section. I watched a video Rob Howard walking through a few sites that are using the new engine. Pretty nifty.