I thought it would be funny to make fun of my fat friend by sending Netflix suggestions to him of every movie I could think of with either "Fat", "Food", or a name of a food in the title. I thought it was pretty funny.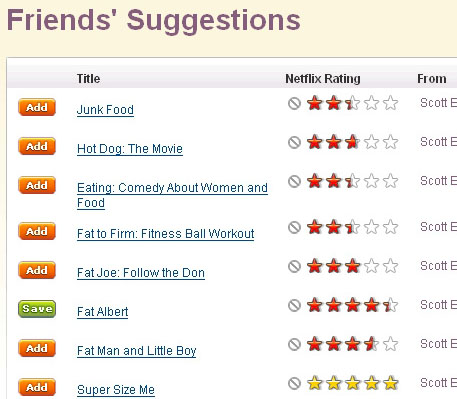 He responded. Here is what he suggested to me: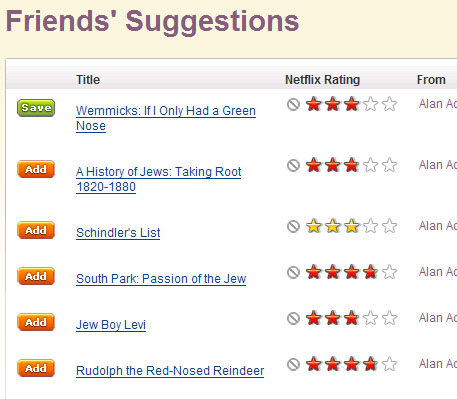 Pretty frickin' hilarious. And yes I am Jewish, and yes I have a big nose.