p>I'd say we had a pretty unique Valentine's Day:
First I gave her my gifts:
Put the wedding CD I created on her iPod Nano and changed the Artist to the wedding day, the album to "Scott Loves Samantha", and changed each song album cover to a picture of us.
Compiled another wedding CD from all the songs I decided not to include or couldn't because of space limitations. Named the artist the same as above, and change the album to something else fun.
Bought a bunch of her favorite treats that she enjoys.
Then we went to get something to eat. We went to some divey chili place my wife really thought was "cute" called, "Chili John's." We were the only people in there. We didn't tell the guy it was our anniversary.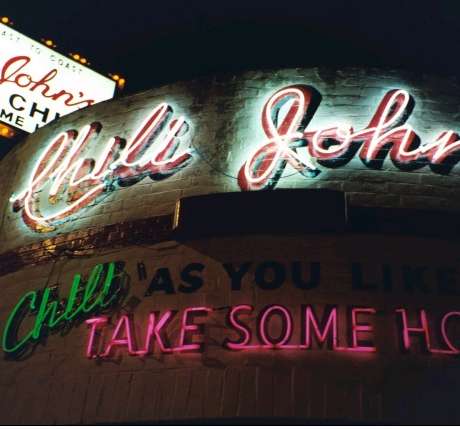 Then we stopped at Smart and Final to pick up a couple things and grabbed me a box of Sour Blow Pops.
After that romantic stop we went to Baby's-R-Us to figure out what baby stuff we need. On the way we were treated to "I Want Your Sex by George Michael" (iPod on shuffle).
I tell ya, sometimes my iPod just NAILS the right songs at the right moment on shuffle. For instance, I was driving in front of this long line of minorities waiting for food in the parking lot of Baby's-R-Us. The volume was up pretty high because the prior song was recorded pretty low. Just as we came up on the mob of people, it switched to Ludacris' Pimpin' All Over the World'. And in case you don't know, my wife and I are glow-in-the-dark white. Nice.
I am sure you can agree, it was one of those romantic Valentine's Day's you only see in the movies.